About Fly Now Redcliffe
Recreational  Flight  Training
Want to know more about us before you book a flight? Then you're in the right place!
Fly Now Redcliffe has been operating since 2012 and offers Recreational Flight Training.
We operate 7 days a week, weather permitting, from Redcliffe Airport which has easy access to all of the Brisbane area.
We teach in our 2 x Tecnam Eaglet aircraft.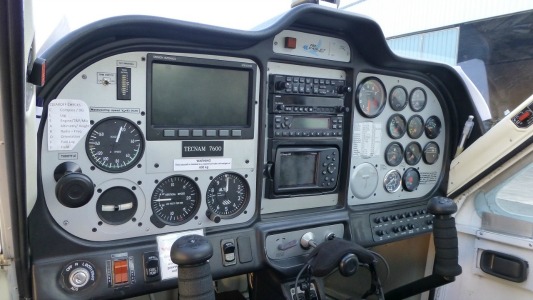 These aircraft have very precise control, making them a real pleasure to fly.
We are high time instructors who have lots of real life flying experience.
Our emphasis is on teaching you the basics while transferring good disciplines and aircraft handling skills on to you.
You will have fun learning to fly here!
Mahl Oakes - Instructor CFi & owner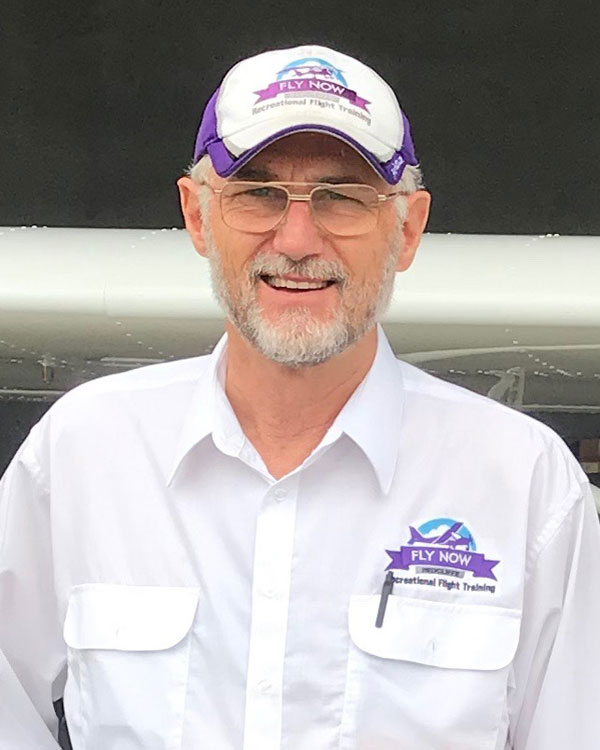 Mahl Oakes CFI
Mahl Oakes is the owner and CFI of Fly Now Redcliffe which he opened in 2012. He has over 7,000 flying hours total time with 6,500 hours of instructing.
Mahl learnt to fly in a Cessna 172 at Caloundra in 1986 and attained his Private Pilots Licence, and in 1991 he achieved his Recreational Instructors Rating.
He started teaching at Redcliffe in 1993, teaching flying in Sky Foxes. 
Some of his students have gone on to become commercial and military pilots, but many are pilots who fly just for the fun of it!
Mahl has a down to earth no-nonsense approach to both flying and life, with a big emphasis on having fun! 
peter kowalski -SENIOR INSTRUCTOR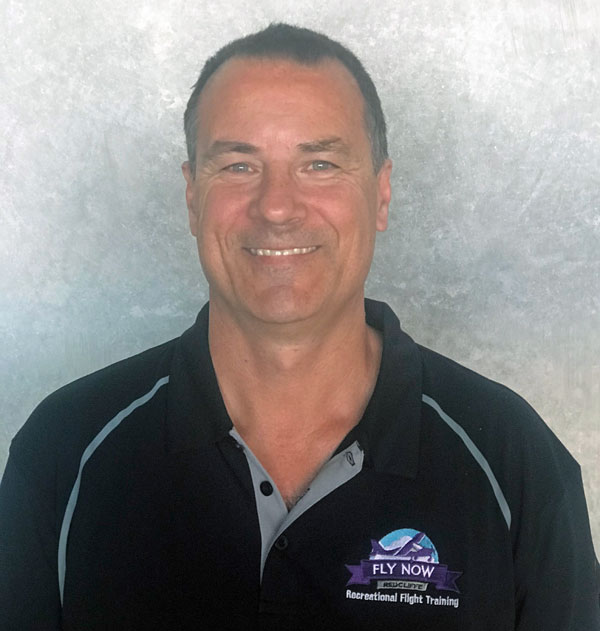 Peter Kowalski
Peter Kowalski began his career in aviation with the RAAF in 1995 where he gained a trade qualification as an Aircraft Technician working on F-111 aircraft at RAAF Base Amberley.
In 1997 he commenced flying training at Archerfield Airport where he eventually gained a Commercial Pilots Licence and a Grade 1 Instructor Rating.
Peter has trained pilots from the ab initio level through to Commercial Pilots Licences, Instructor Ratings, Initial Multi Engine Endorsements and Instrument Ratings.
Peter was also a charter pilot during this time flying predominantly a Cessna 310 out west. Peter brings with him 3500 hours of flying experience with 3000 hours instructing.
A slight change of career in 2010 saw Peter gain employment with Virgin Australia where he worked as a Flight Dispatcher for 10 years building flight plans for Virgin Australia's pilots on their domestic and international sectors.
In 2020 Peter decided to return to his passion of instructing, passing on valuable knowledge gained during his 25 years in aviation.
David CHuong- instructor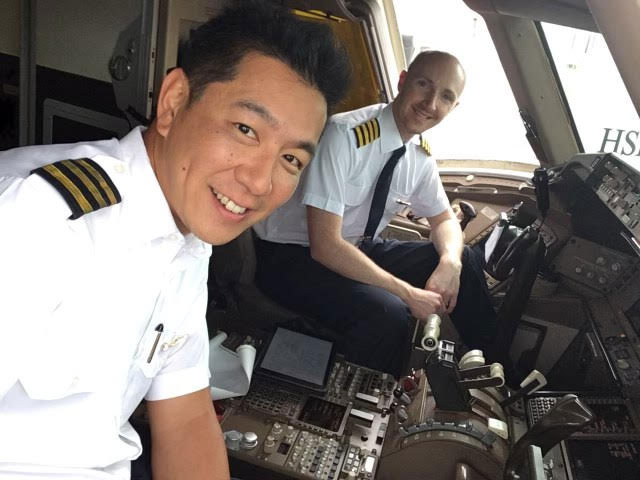 David Chuong
David Chuong started his aviation career at 16 years (before he could drive) when he won a pilot scholarship for a restricted pilot license in 1996. 
After finishing high school he studied Aeronautical Engineering at the University of Sydney. In 2005 David flew the B747 his first big jet after gaining a pilot cadetship with Singapore Airlines. 
After 15 years of flying airliners in Asia and the Middle East internationally on the B777 and B787 Dreamliner he retuned to Brisbane to complete his RAAus certificate and instructor rating in 2020. He also spent time in Cairns as a Search and Rescue pilot. 
David has now joined the Fly Now Redcliffe team to contribute his back to basics experience and passion to aspiring pilots in the RAAus community with his happy go lucky attitude and fun outlook to aviation.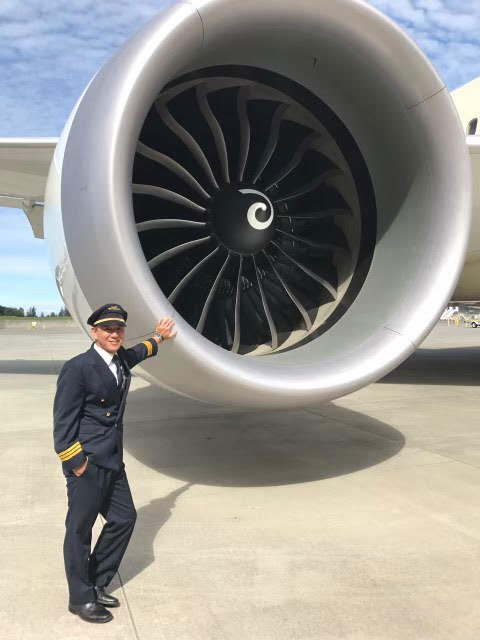 David Chuong
Jason Tyrer - instructor
Jason Tyrer Fly Now Redcliffe Instructor
Jason Tyrer flew his first solo in 1988 in a K7 glider at an Airforce Cadet camp. By 1992 Jason had a commercial licence and multi-engine instrument rating.
He completed his first flight instructor qualification in 1993 and continued his focus on aerobatic flight training and aerobatic joy flights.
In 1994 Jason joined the Australian Army graduating from the military college in 1994. After obtaining his dream of piloting the UH-1H Huey he went on to receive the coveted "Iroquois Chief" Award from Bell Helicopters for achieving more than 1000 hours in the 'Huey'.
Beside this plan his military logbook shows qualifications in Squirrel and Kiowa helicopters as well as CT-4 and PC-9 fixed wing aircraft. During his army service Jason served in a number of overseas locations including two tours as troop commander.
His qualifications, include check and training instructor for tactical, gunnery, instrument and NVG operations, which saw him progress into captaining. Search and Rescue and CASEVAC: which means he spent more than 10 years flying aircraft below 500 feet!
In 2020, and having left the army, Jason converted his GA and military qualifications to RAAus flight and instructor qualifications preferring the flexibility and relaxed attitude that this type of flying brings.
We are delighted to have him on board with us at FlyNowRedcliffe. We fly with the best and bring them to you!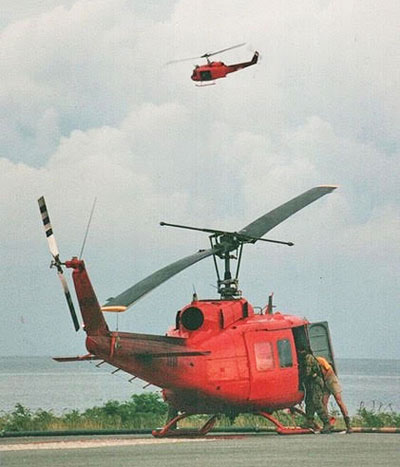 UH-1H Huey
Ashley Zappia - instructor
Ashley Zappia: Fly Now Redcliffe Instructor
Ashley Zappia: Ashley knew she had a passion for flying, so upon graduating high school, she studied a Bachelor of Aviation at Griffith University. On completing her degree she continued on her journey to realize her ambition of becoming a commercial pilot.
Her next step began in late 2017, when Ashley commenced her flying experience at Fly Now Redcliffe under the mentorship of Mahl Oakes. She spent her weekends working towards achieving her Recreational Pilots Certificate in a Tecnam.
In 2019 she then went on to obtain her commercial pilot's licence along with Multi-Engine Instrument Rating and Multi-Crew qualifications on the Sunshine Coast.
After gaining a Commercial Pilot's License, Ashley started work in the airline industry as a first officer flying Metroliner's across Australia.
2021 saw her return to the Sunshine Coast to further her qualifications with a grade 3 Instructor Rating in a Cessna 172.
After completing additional training for an RAAus instructor rating, Ashley is now excited to return to Fly Now Redcliffe as a team member, offering an opportunity to pass on her skills as an instructor and her passion for flying!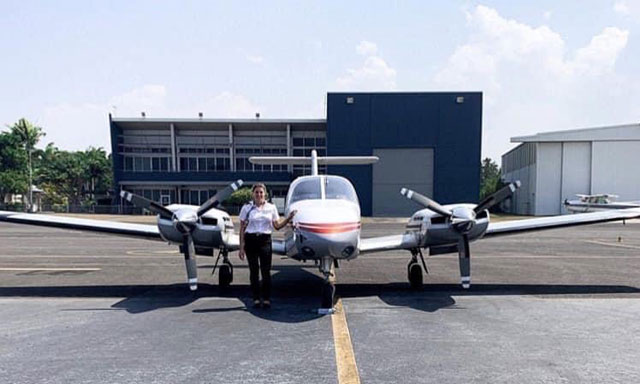 come & Join us - LEARN To Fly!
If you would like to learn to fly, come and join us. Learn to fly with dedicated professionals! We look forward to meeting you! Have fun and enjoyment while you learn to fly.