About Fly Now Redcliffe
Recreational  Flight  Training
Want to know more about us before you book a flight? Then you're in the right place!
Fly Now Redcliffe has been operating since 2012 and offers Recreational Flight Training.
We operate 7 days a week, weather permitting, from Redcliffe Airport which has easy access to all of the Brisbane area.
We teach in our 2 x Tecnam Eaglet aircraft. 

These aircraft have very precise control, making them a real pleasure to fly.

We are high time instructors who have lots of real life flying experience.
Our emphasis is on teaching you the basics while transferring good disciplines and aircraft handling skills on to you.
You will have fun learning to fly here!
Mahl Oakes - CFi & owner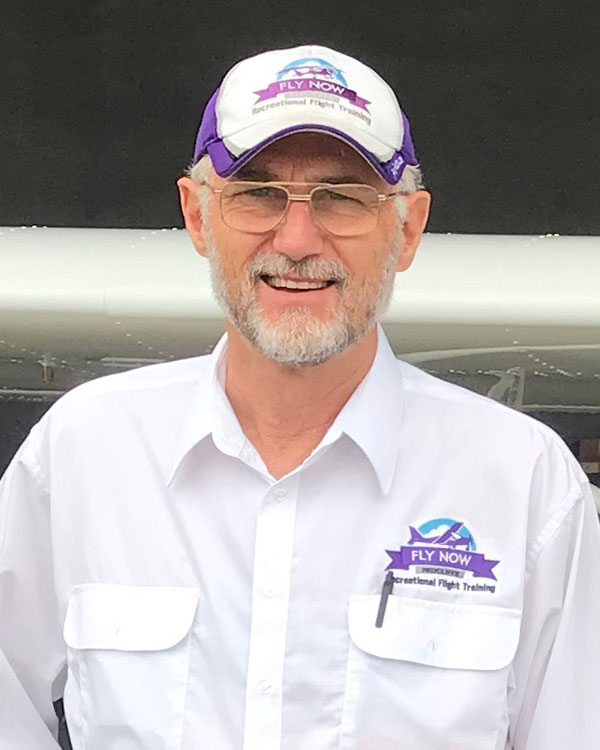 Mahl Oakes learnt to fly in a Cessna 172 at Caloundra in 1986 and attained his Private Pilots Licence, and in 1991 he achieved his Recreational Instructors Rating.
He started teaching at Redcliffe in 1993 flying in Sky Foxes. Mahl is the owner of Fly Now Redcliffe which he opened in 2012. He has over 6,000 flying hours total time with 5,500 hours of instructing.
Some of his students have gone on to become commercial and military pilots. But many are pilots who fly just for the fun of it!
Mahl has a down to earth no-nonsense approach to both flying and life, with a big emphasis on having fun! 
Peter Lefrancke - senior instructor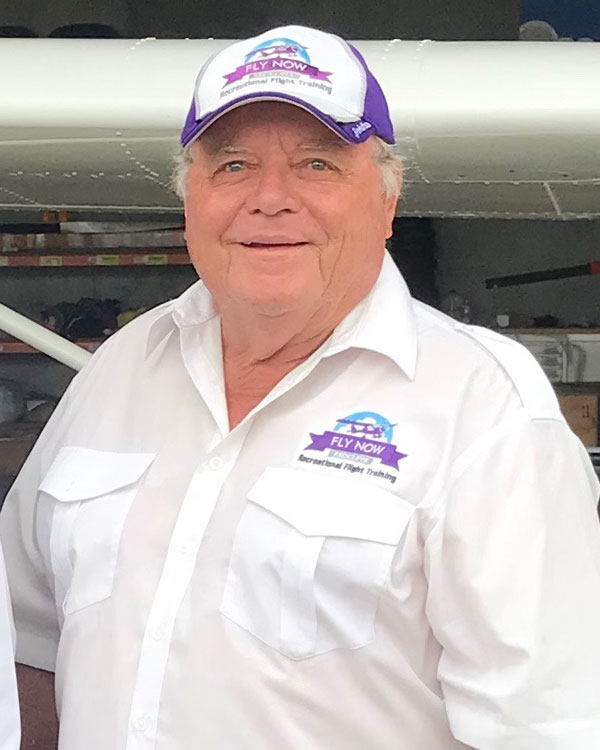 Peter Lefrancke got his Private Pilots Licence at the age of 16,  learning to fly with Rex Aviation at Archerfield. He continued to fly GA (General Aviation) aircraft on and off for many years.
In the early 2000's Peter discovered the RA-AUS aircraft (Recreational Aircraft) and came back to flying, converting to RA-AUS Pilots Certificate.
He loved the category so much that he decided to become an Instructor and achieved his Flight Instructor Rating in 2007.
About 2014 he was introduced to Mahl Oakes. He was very impressed with Mahl's attitude to flight training and the emphasis he had on FUN and ENJOYMENT whilst giving the best tutorial possible to new students.
Peter joined Fly Now Redcliffe as a full time Senior Instructor in 2015, and now has 900 hours of Dual Instruction.
Come and join us and learn to fly with dedicated professionals and have fun and enjoyment whilst you learn to fly. We look forward to meeting you.