Our Aircraft
Tecnam Eaglet
The Tecnam P92 Eaglet is built in Italy and has a well earned reputation for being a beautiful handling aircraft.  Our Tecnam, call sign 'Tecnam 7600', stands out as being a great performing aircraft.
This Tecnam Eaglet is powered by a 100HP Rotax 912 and has very precise control, making it a real pleasure to fly. Everyone who flies 7600 is impressed with just how well it flies with its Sporty feel and performance.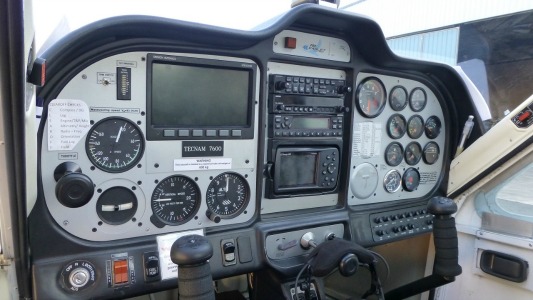 It features Analogue Instruments and a Dynon D100 EFIS, a Garmin 340 Audio panel, a Garmin SL40 Radio, a Garmin GTX 327 Transponder, a Garmin 295 GPS, Electric Trim, and Electric Flaps.
Whether you are a beginner or an experienced pilot you will love flying our Tecnam 7600 as it is a great plane to fly and you will become one of the many fans of 7600.
Tecnam Eaglet '7600' Hire Rate
Dual Hire        $285 per hour
Private Hire    $190 per hour
---
Can I Start Flying Now?
Yes, you can start flying now! To get your first taste of being at the controls of an aircraft, and feel the exhilaration of aviation, book your Trial Instruction Flight!
Start learning to fly with Fly Now Redcliffe. Book a Trial Instruction Flight, click here now!
How Do You Contact Us?
If you would like to contact us to make a booking or ask more questions about learning to fly...... then please send us a text with your name and any question you may have.
We will then call you as soon as we are free to talk to you.
Send your text to Mahl Oakes on 
0407 075 992
Why do we prefer you text us?.... We may not able to answer the phone because we might be flying when you ring.
However as soon as we have finished with our current customer, we will call you and answer any questions that you may have about learning to fly.